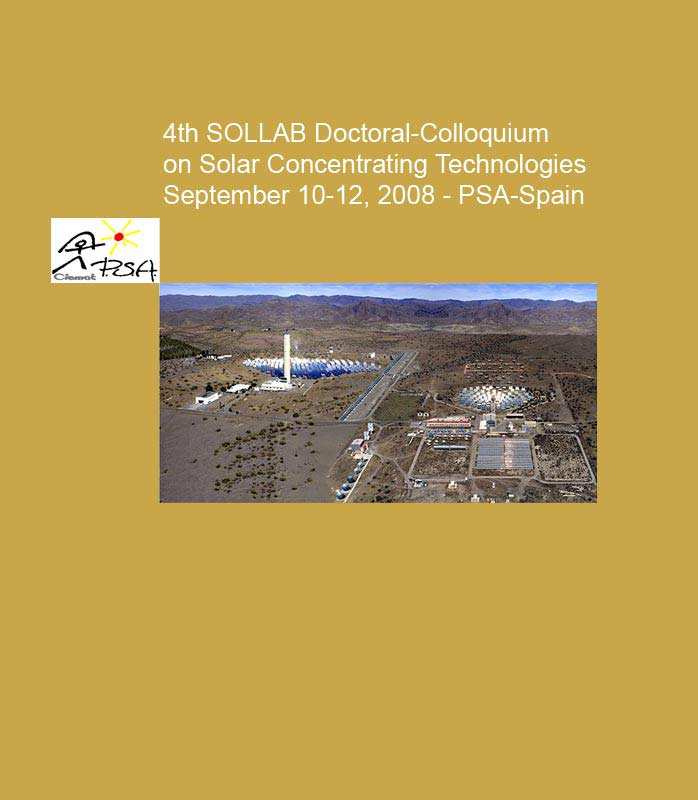 The 4th SOLLAB Doctoral-Colloquium was held at the Plataforma Solar de Almería Laboratory (PSA). Dependent of the Centre for Energy, Environment and Technological Research (CIEMAT), it is the largest centre for research, development and testing of concentrating solar technologies in Europe.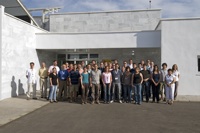 The PSA is located at Tabernas (Almería, Spain). The desert of Tabernas is a protected natural environment in Almería Province. Sandwiched between the mountains of the Sierra Nevada, Gádor, Filabres and Alhamilla is one of the most dramatic landscapes in Spain.
It is he only semi-desert in Europe and it is characterized by its poor soils, low rainfall and temperatures that range from -5°C to 48°C. There is a surreal, lunar quality about its wierdly eroded ravines, dry river beds and barren slopes apparently devoid of vegetation, bleached by the sun and occasionally singed with ochre hues.
This context makes it the ideal location for a Solar Energy Research Centre..

The objectives that inspire its research activity are the following:
Contribute to the establishment of a sustainable, clean, world energy supply.
Contribute to conservation of European energy resources, climate and environment.
Promote market introduction of solar thermal technologies and derived solar chemical processes.
Contribute to development of a competitive European solar thermal export industry.
Reinforce cooperation between the business sector and scientific institutions in the field of research, development, demonstration and marketing of the solar thermal technologies.
Boost cost-reducing technological innovation, thus contributing to increased market acceptance of the solar thermal technologies.
Promote North-South technological cooperation, especially in the Mediterranean Area.
Assist industry in identifying market opportunities related to the solar thermal technologies.
SOLLAB Doctoral Colloquium unifies doctoral students of four leading European laboratories in the field of science and technology of solar energy. The knowledge and discussion about diverse research activities provides the possibility of improvement and coordination.